"Because gender based violence is not just a woman's issue."
Around the world we are seeing men step it up with initiatives that bring awareness to violence against women. Recently, in Bangalore, India, men took to wearing skirts to open up dialogue around sexual assault.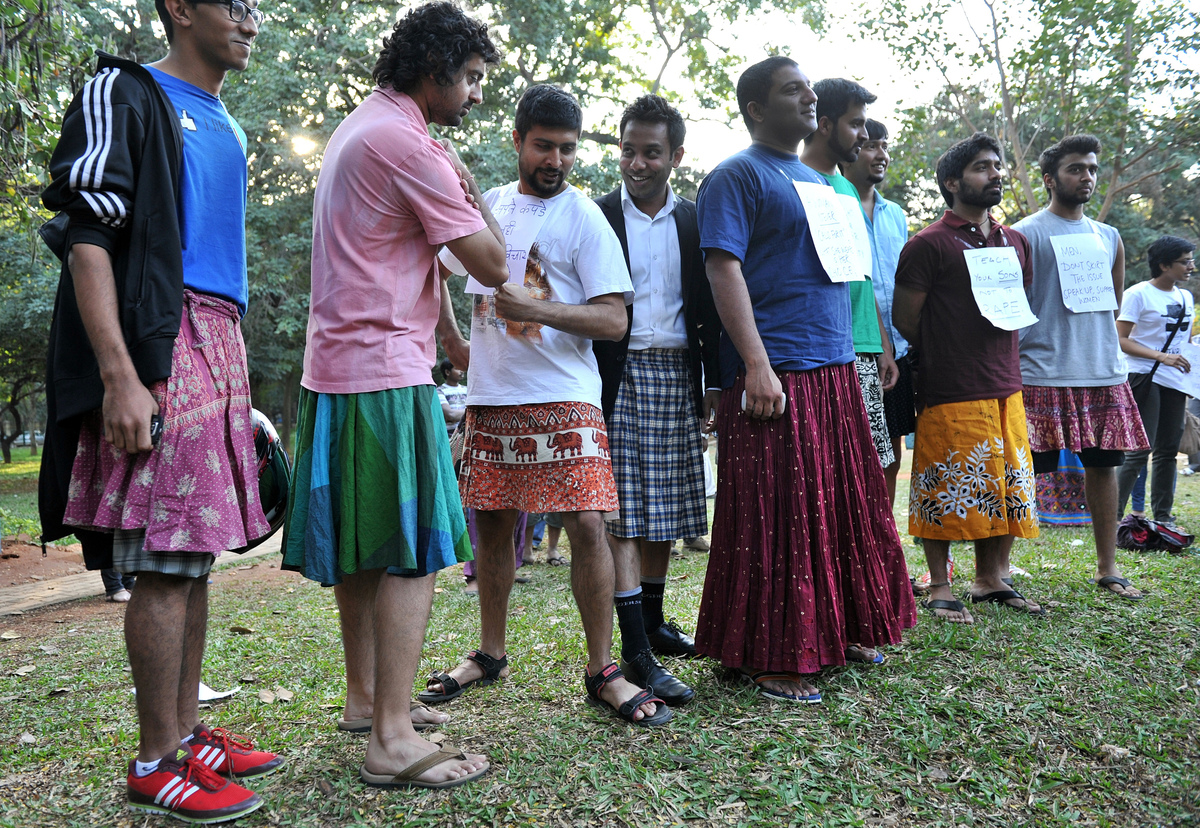 "Why does wearing a skirt make a difference? It's a satirical take on the issue to draw attention to the absurd idea that what a woman wears invites sexual assault. Wear that skirt as a symbol of your support to a woman's right to wear what she wants, be who she is, exercise her rights, and be safe in her city. Nothing shows more solidarity with women than breaking barriers and boundaries of "his" and hers". More info…
In Toronto we have the White Ribbon Campaign and Walk a Mile in Her Shoes where Toronto men get out to walk a block in heels.
This year's Walk a Mile in Her Shoes takes place on Thursday, September 26 from 12 – 2 pm starting at Dundas Square on Yonge Street. Thanks to all the fabulous men of Toronto who participated last year. WE LOVE YOU!!!! And thanks to all the fabulous men of Toronto participating this year as your efforts help create change and safe spaces for all people no matter their sexual orientation and gender identification.
There is an old saying…

"You can't really understand another person's experience until you've walked a mile in their shoes." That's why we're asking you to put on a pair of high heels and join the White Ribbon Campaign to Walk A Mile in Her Shoes®. On Thursday September 26th, 2013 we're all going to help end violence against women and girls, one man-sized step at a time."