Settlers came here – many to escape poverty and persecution in their country of origin. The Indigenous people of Turtle Island (North America) responded by sharing Indigenous knowledge such as the ways to prepare the local food during the harvest.
This Thanksgiving we can work towards creating a safe home here for everyone and consider Indigenous Rights as well as Aboriginal visibility in Canadian diversity.
Visit Land|Slide Possible Futures at the Markham Museum today and tomorrow for an engaging outdoor exhibit that dialogues around a deeper idea of diversity in our suburbs and cities as well as how to create sustainable communities on all levels.
& join the Idle No More Movement.
HAPPY (RE-THINKING) THANKSGIVING WEEKEND!
Good for you tummy and your soul visitors to Land|Slide last night were treated to both Trinidadian and Anishinaabe comfort food with two types of corn soup and bread by artists Lisa Myers and Richard Fung.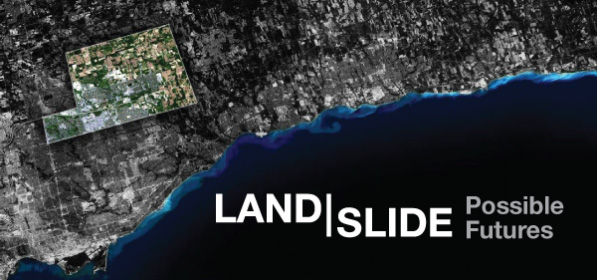 More information on what is happening at Land|Slide Possible Futures this weekend on their website.