I know a lot of talented people – people who inspire me with their insight, challenge my perceptions, and expand my mind.
Some of the those people are these four women – artist Christine Kim, curator Crystal Mowry, designer Gelareh Saadatpajouh and architect Talayeh Hamidya. I have walked away from every conversation with these women with some golden nugget and so it goes without saying that when I found out that each of them were adding their talent to Nuit Blanche 2013 they all got added to my must-see list (along with everything Ami Barak curated!).


CHRISTINE KIM & PAPER ORBS
"Paper Orbs begins the night as a massive origami sculpture which dissolves into thousands of paper helmets worn by visitors as they parade down University Avenue. As both a lantern and a center of gravity, the paper float pulls visitors in and encourages them to return throughout the night to experience the dissolution of the paper sculpture. The accumulated paper helmets disperse into scattered constellations that float along the street. The helmets also resonate with notions of patterned order and militaristic armor." More info…
Where: University Ave & Armour St. View Map
CRYSTAL MOWRY WITH IVAN JURAKIC & ROMANCING THE ANTHROPOCENE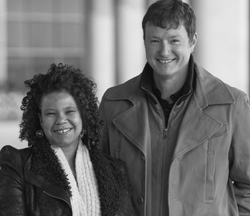 "Curators Ivan Jurakic and Crystal Mowry invite you to explore the age of man and its effect on our environment along King Street west of Yonge Street and Bay Street south of Richmond Street West…The Anthropocene, or age of man, is a term proposed by geologists and ecologists as a replacement for the Holocene, the current geological epoch that began over 10,000 years ago. The Anthropocene marks a distinct era after the advent of the Industrial Revolution, a period in which humanity has left an indelible mark on both the geological record and the ecosystem. At face value it acknowledges the triumph of science and human achievement but it also suggests a cautionary message regarding climate change, the destruction of natural habitat, resource depletion, and the extinction of plant and animal species.
Using the Anthropocene as our guiding principle, we want to address the complexities of this proposed new age within the context of the urban environment while addressing our enduring, and yet troubled relationship with the natural world." More info…
Where: King Street west of Yonge Street & Bay Street south of Richmond Street West. View Map
TALAYEH HAMIDYA & GELAREH SAADATPAJOUH (SOCIETY OF HOME LUDENS)  & YOU ARE IN THE LABYRINTH
'You are in a labyrinth' is a game designed by 'Society of Homo Ludens' and commissioned by Queen West BIA for the special event of Nuit Blanche 2013 Toronto.
"Every labyrinth is made of three defining elements: a starting point, a centre and a path in between that connects the dots. On October 5th, the city becomes your labyrinth, look for clues and signs along the path for direction. At the centre, a reward is awaiting you, where you will be given an insight into yourself and the world around you, only if you complete the path from the beginning to the end. But first you have to hum a secret to grant the entry into the labyrinth." More info…
Where: Alex Wilson Parkett, 522 Richmond Street West. Look for arrows and signs around the city for direction. View Map
"A labyrinth is a symbolic journey…but it is a map we can really walk on, blurring the difference between map and world."
~ Rebecca Solnit, Wanderlust: A History of Walking
Also excited about THIRD CULTURE at the OCAD U Student Gallery.
"Third Culture is an exhibition of multi-media works that examine and interrogate the historical and ongoing dilemmas of multiculturalism. The artists featured use technological, sonic, and visual arts, and combine elements of science fiction, historical fiction, fantasy and magic-realism." More info…
FEATURING WORK BY:
Andy Gavin Hicks (Andycapp) / Ayesha Mansur / Darcy Obokata / Hakili Don /Ingrid Mesquita / Kyle Hough / Liam Crockard / Matt Langdon / Minesh Mandoda / Nep Sidhu  / Rajni Perera / Sab Meynert / Sara Golish / Todd Westendorp
Where:OCAD U Student Gallery, 52 McCaul St. View Map
Find out more about Nuit Blanche on the website or Facebook.
Follow along on twitter @sbnuitblancheTO & #snbTO