Balloon Sculpture by artist Willy Chyr. Image courtesy the artist.

On a chilled night in a 2011 I walked quickly down Ossington Ave to meet up with friends to tour around Toronto for Nuit Blanche. Just beyond an open doorway my eye caught a glimpse of a mass of balloons twisting up and sprouting out in controlled chaos. Interesting.  Weirdly beautiful. I was intrigued and stopped for a second but then quickly moved on to grab my friends downtown. I figured I would come back later.
Well later never came. My big regret of Nuit Blanche 2011 was not investigating this strange sculpture further. Usually I am the kind of person to take the time to pause so I reprimanded myself for being in too much of a hurry to stop and "smell" the roses art. I knew that I had to find out the what, who, and how behind this project. The brief mental snapshot I took that night was stuck in my mind's eye and it wasn't leaving.
Flash forward a couple of weeks later. I was at my monthly networking group Design with Dialogue. One can always expect to meet inspiring minds at DwD and that night I was about to meet someone quite special. When the evening wrapped people did the usual swap of contact deets and I walked away with a business card that had a unique image on the front. A few days later I looked up the website on the card and I realized I had found my "who" behind the brilliant balloons.
"Oh my gosh! You're the Balloon Man!" I wrote to Willy Chyr then gushed on about how insanely-crazy-gorgeous-joyful his work was.

Balloon Sculpture by artist Willy Chyr. Image courtesy the artist.

Since then I have been following the rapid growth of Willy's career. Expanding almost as fast as he can fill the balloons with  air he has been busy making his mark on contemporary art. What I also love about his work is that its uniqueness arises from the fact that Willy truly is one of those people whose brain fires off inspiration in equal parts from both right and left hemispheres. Willy's degree in Physics and Economics informs his art.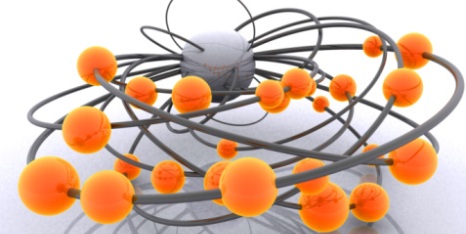 While earning his degree at the University of Chicago Willy "joined Le Vorris & Vox Circus and performed as a juggler, unicyclist, and magician. It was during his time in the circus that Willy learned how to twist balloons." (cited from www.willychyr.com)
Willy's educational and career twists and turns are as interesting as his balloon installations. I am delighted he had the courage to take the road less traveled. In the 21st Century minds that can move with ease between disciplines to fuse the generative source that is the seed of creative genius are going to change the world. For better! We will benefit in many ways from their illuminations and discoveries.
This week in Toronto we are lucky to have Willy back as the opening exhibit at IDS.
SYSTEMS/PROCESS – Installation Timelapse from Willy Chyr on Vimeo.
For more information on IDS visit www.interiordesignshow.com or follow on Facebook & twitter @IDSToronto & #IDS13.